A shared passion for fashion and food, intensified by a strong love for Sicily, it's flavors and traditions, Oriana and Bilena instantly hit it off. Their heritage rooted deep in their veins and stories told over and over by their parents and grandparents of Sicily and it's beauty, both share their deep connection to Sicily and the desire to share it with their friends, followers and customers in the US. When Bilena, the "Panettone Princess" and an avid #ArmcandyAddict , approached Oriana to create a signature Panettone charm, Oriana knew it was a task for her "ceramista" in Sicily. And sure enough, this magical Panettone ceramic bracelet was born alongside the most delicious Panettone designed to bring the "Flavors of Sicily" right to your table this holiday season. Panettone is a traditional Italian sweet bread served during the holidays, but Settepani Bakery, located in Williamsburg and Harlem, is known for their traditional (and non traditional) flavor Panettone served all year long. This sumptuous Italian holiday treat combines tradition with regional flair, infusing the classic Panettone with the "Flavors of Sicily", incorporating a rich outer shell of pistachio glaze from Bronte Sicily, chocolate chips from Modica Sicily and inside a vibrant twist of candied citrus or "agrumi siciliani" and a sweet pistachio cream. Crafted through hours of patient rising and baking, this aromatic masterpiece brings a taste of Sicily right to your table and every bite reveals a harmonious blend of textures and flavors, making Sicilian Panettone a festive indulgence to savor.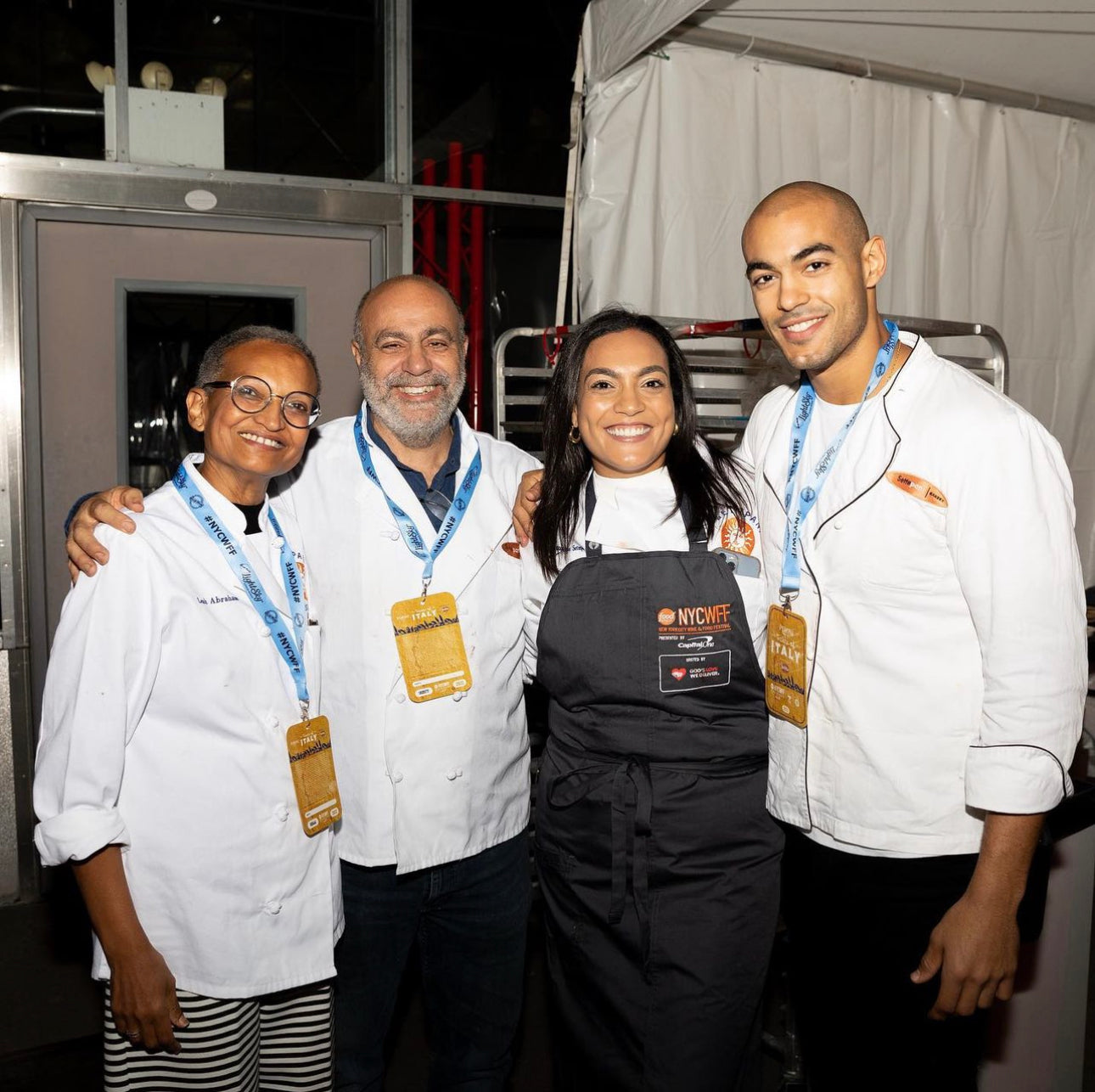 meet the settepani family
In Italian, the word "Settepani" translates directly to "seven breads," making it no surprise that Settepani Bakery founder Chef Nino Settepani discovered his passion for baking at a young age and has passed down his passion to his daughter and Oriana's dear friend, Bilena. The Settepani brand was founded in 1992 by Chef Nino Settepani with the opening of Settepani Bakery, in the Italian-American neighborhood of Williamsburg, Brooklyn (where Chef Nino grew up after immigrating from Ventimiglia, Sicily). What was already a family business, with Chef Nino's mother being a staple of the bakery's front counter, grew even more when Chef Nino met his wife, Leah Abraham. After their first date turned into Leah working a night shift at the bakery, it was quickly apparent that Leah was a perfect match for Chef Nino (and the family business).

Now, their children, Bilena and Seyoum, have joined the family business to carry on the tradition and recipes. Chef Bilena, a recent graduate of I.C.E. culinary school, has added a contemporary element to the Settepani brand, including the creation of its famed Nutella panettone and deliciously unique "Flavor of the month" panettone"

The Settepani brand is ever evolving, while its methods are rooted in tradition, its ideas are kept modern by its generational passion, and kept cultured by its emphasis on flavors from Sicily and around the world. 
follow settepani on instagram