men and women sizing charts
Please view sizing charts specified below for all armcandy and necklaces. Please be advised this is a reference for recommendation. All sizes are mainly personal preference based on a desired fit.
visual reference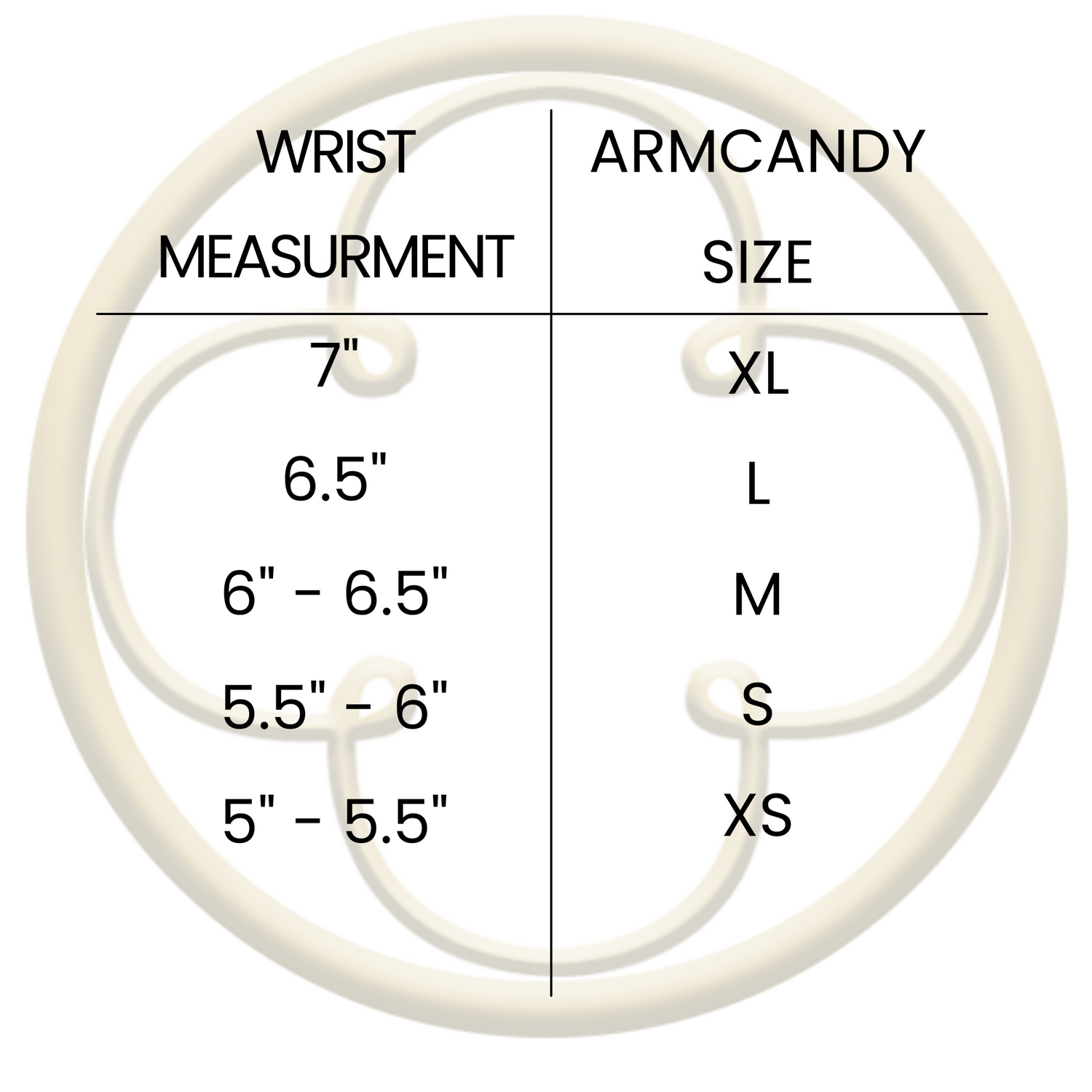 Womens' sizing
Measure wrist using tape measurer
Our standard women's size is a medium
Please leave extra space for mobility
Keep in mind armcandy may fit tighter as you stack
Be advised most sizing is personal preference based on fit
Example: Oriana's wrist measures 5.5" but wears our standard size medium for a looser fit and stacking purposes.
Men's Sizing
Measure wrist using tape measurer
Our standard men's size is a medium
Please leave extra space for mobility
Keep in mind armcandy may fit tighter as you stack
Be advised most sizing is personal preference based on fit